How Do You Recover Deleted Facebook Messages: We have all at one time or another deleted a Facebook message we intended to keep maybe accidentally. Its not much of a big deal, in this tutorial we would go over how to recover deleted Facebook messages from your downloaded archive.
If you think you've deleted specific messages from a conversation, finding them may be time-consuming. Looking for conversations which you may have deleted are a lot easier. Well if you have deleted a message, its sad to announce to you  that its not recoverable, but we will take you through a few steps just in case you had taken precautionary measures like archiving your messages, backing up your messages with your email or downloading your messages into your computer.
Steps to Recover Deleted Facebook Messages
The first step is you'll first need to log-in to the Facebook account you want to retrieve messages from.
Next, go to "Account Settings".After you're logged in, go to "Account Settings" in the top right corner of the window.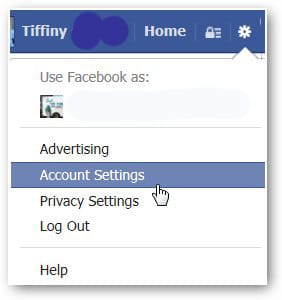 Once you load the "General Account Settings" page , click on "Download a copy of your Facebook data" at the bottom of the page.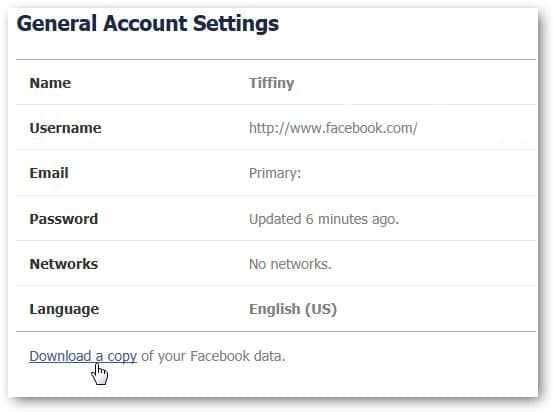 After you click on the "Download a copy…" link, you'll be brought to a page where you can download everything you've done on your Facebook account since the birth of your account. Then proceed by clicking on the green button that says "Start My Archive."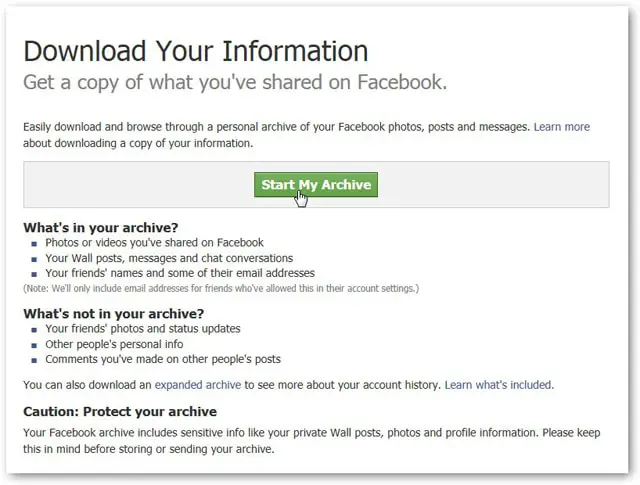 After you click the green button, the small dialog box "Request My Download," will open, informing you it can take a while (typically 2-3 hours) to gather all of your information. Click "Start My Archive" again to launch the gathering process.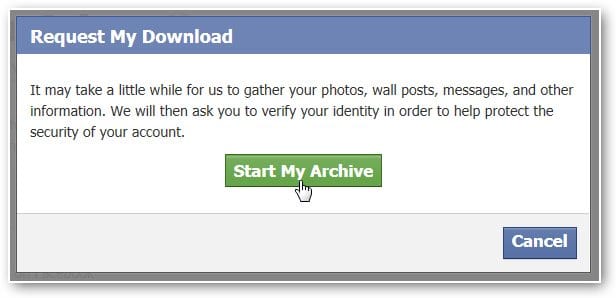 You'll be requested to go to the email account associated with your Facebook profile where a download link to your archive will be sent. It may still take about 2-3 hours to arrive. Once it does, click on the link in the email to download your archive.

You will need to enter password before you can download archive.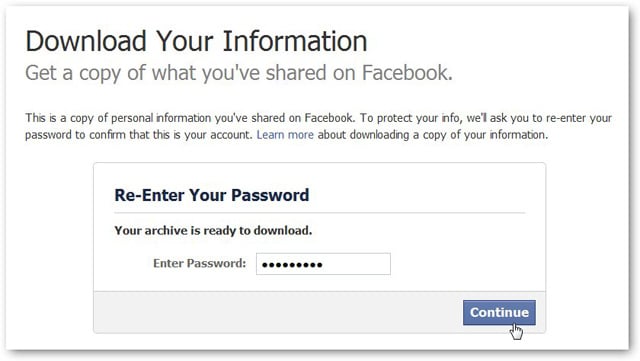 Finally, click on "Download Archive" button that presents after entering your password. Your archive will download to your computer, it comes like a zip folder. Unzip it, then open the file named "index."
The file containing your archived data will open, click on "Messages" and all of your past messages will load.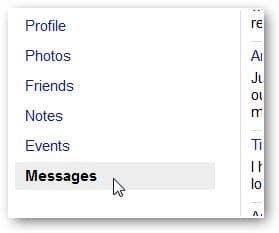 Search by keyword,to easily find the message you're looking for. Press "CTRL + F" or "F3" to access the keyword search process, and that's it. Once you find the message, copy and paste the contents into a Word document to save.
It really a wonderful feature Facebook has enabled to help you restore your deleted messages. You will need to bear in mind it could take a few hours.



I hope this post was helpful? show your support by sharing these articles to your friends who might need it on Facebook, Twitter, Pinterest and Instagram using the share button below.


Copyright & Warning: Published contents on this blog may not be reproduced, republished, redistributed either in whole or in part without due permission or acknowledgment.

The contents on this site is written and published with good intentions. If you own this content and believe that your copyright was violated or infringed, please contact us via [admin(at)buzzfeedng.com] to file a complaint and actions will be taken with an immediate effect.